OST is one of China's most authoritative brands in slope protection industry. Since its foundation in 2005, OST gradually establishes an improved technical standard and product development system after 10-year technology accumulation, and obtains multiple proprietary intellectual property rights relying on universities and research institutes.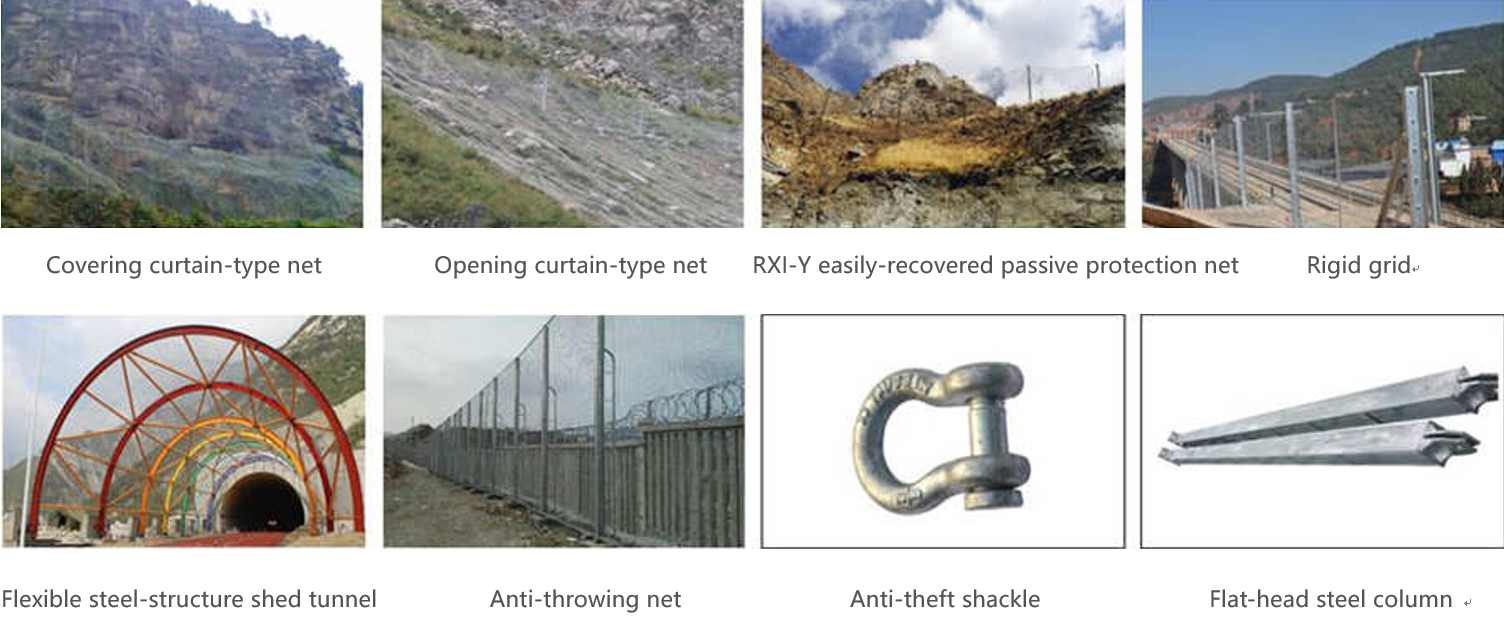 OST perfects rules and regulations in Science and Technology Management Regulation and Special Award Management Regulation, etc., wherein the former one specifies responsibilities and workflow of R&D personnel and ensures their legal rights, mainly including Design and Development Control Program, Design Alteration Regulation, Consultation Service Regulation, Impact Test Regulation, Technical Document Regulation, and the latter one mainly includes awards on innovation, technical modification, major project establishment, patent and papers. OST encourages R&D personnel to develop new products, and modify existing products on the performance, quality and techniques, and offers special awards on such kind of contribution.
In recent years, OST obtains 35 patents, including Covering Curtain-type net, Easily-recovered Flexible Passive Protection Net, and A New Kind of Zinc Permeating Cross-shaped Clip, etc., which largely promote the industry to develop healthily and orderly. The company's staff members actively publish research papers, such as Application of Curtain-type Net in Lingshan Slope Protection Project published on the sixth edition of Subgrade Engineering.
In 2012, OST collaborated with Southwest Jiaotong University to build China's first rockfall impact test platform, the maximum test energy reaching 11250kJ. A test object weighing 5 tons fell off from 37.5m high and was successfully intercepted. CCTV made report on this impact test, which attracted great attention by the counterparts home and abroad. In the meanwhile, OST also collaborates with National Engineering Laboratory of Prevention and Control Technologies for Land Transportation Disasters in Southwest Jiaotong University to set up a research center on slope hazard prevention products.

To guide the development of slope protection industry healthily and orderly, OST participated in compiling as a major force the standard of The Rockfall Impact Test Method and Evaluation of Railway Slope Flexible Passive Protection Product, which is implemented by China Railway Corporation.

OST has built a research team led by senior engineers and professors with industry-leading development ability now. The younger engineers all obtains Master degrees and gradually become the company's backbone force in scientific and technical development.