1 Descriptoin
Qinglian Highway, located in Qingyuan city, Guangdong province, is 213.75 kilometers long in total.
Various geological disasters (collapse, slide, falling rocks) were caused along the highway due to previous excavation, engineering explosion and weathering etc. Thus slope reinforcement for certain sections was required urgently.
Figure 1 An overall view for K2158+020-K2159+300
2 Geological survey
The maximum height between the target spots and highway is approx. 400m, and the protection width is more than 1000m.
The target slopes are rather steep and the lithology of slope is mainly limestone. Above the target slope, large quantity of dangerous rocks were exposed which brought potential harm for the highway.
The slope protection projected instructed by OST finished on Feb.8th, 2018.
Figure 2 Slope rockfalls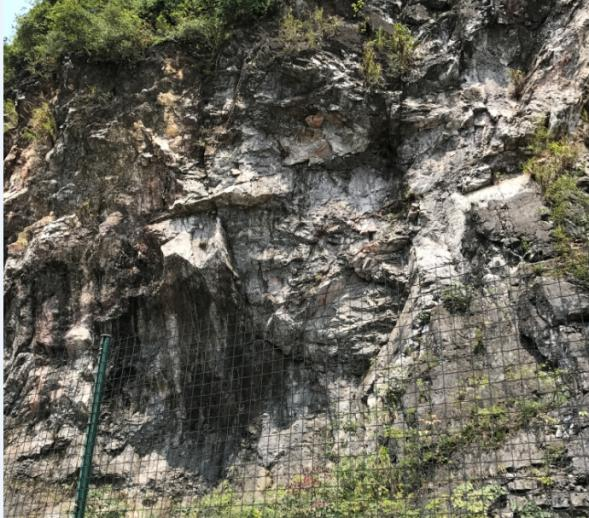 Figure 3 Rock cavity
3 Solutions
For section K2158+010~K2158+190, LZ-150 was adopted. Steel column height is 5m.
For section K2158+340~K2158+760, LZ-150 was adopted. Steel column height is 5m.
For section K2158+760~K2159+180, LZ-150 was adopted. Steel column is 5m.
For section K2159+230~K2159+300, LF-150 was adopted.
4 Construction
80000㎡ curtain-type net finished installing within 50 days.
5 Protection effect
The project finished in early Feb. 2018. This protection system is environment-friendly and did not destroyed the plants on the slope. It successfully guided/intercepted rockfalls along the target section. The accumulated rockfall at the bottom of the system were easily cleared.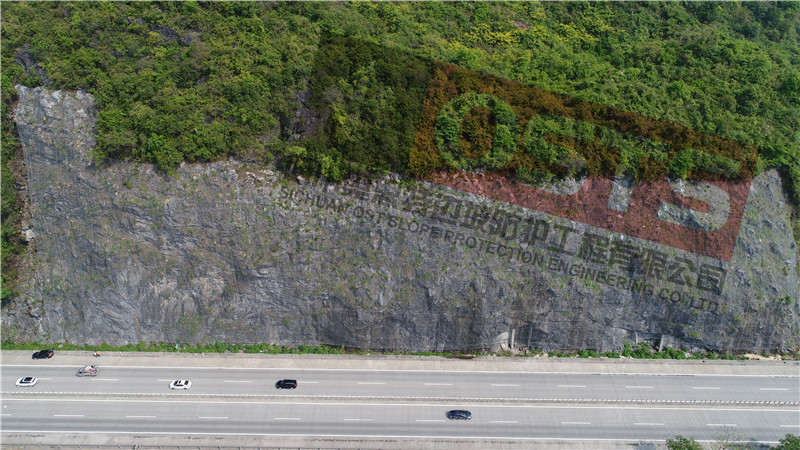 After installation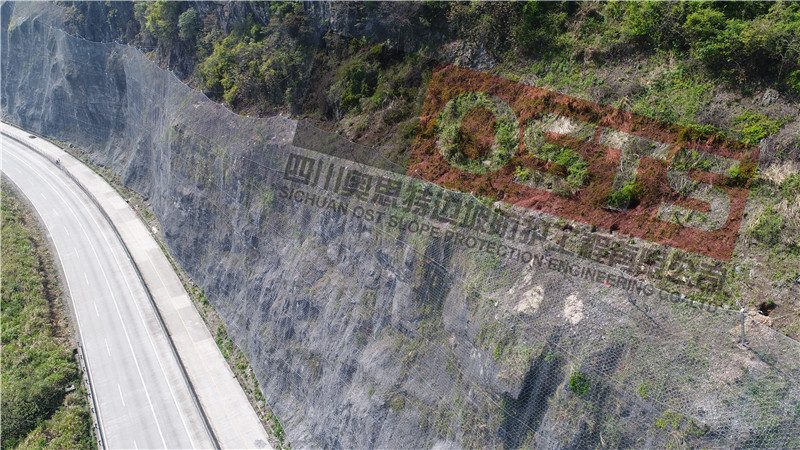 After installation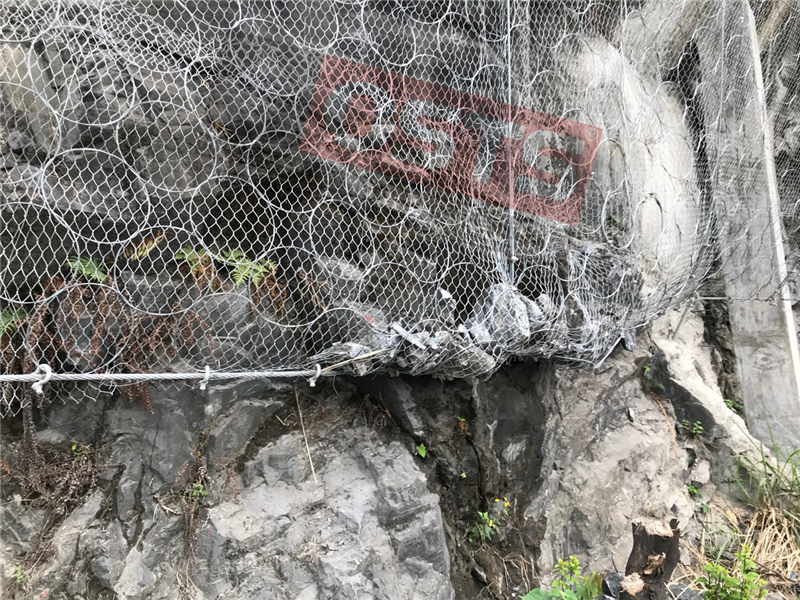 Intercepted rockfalls successfully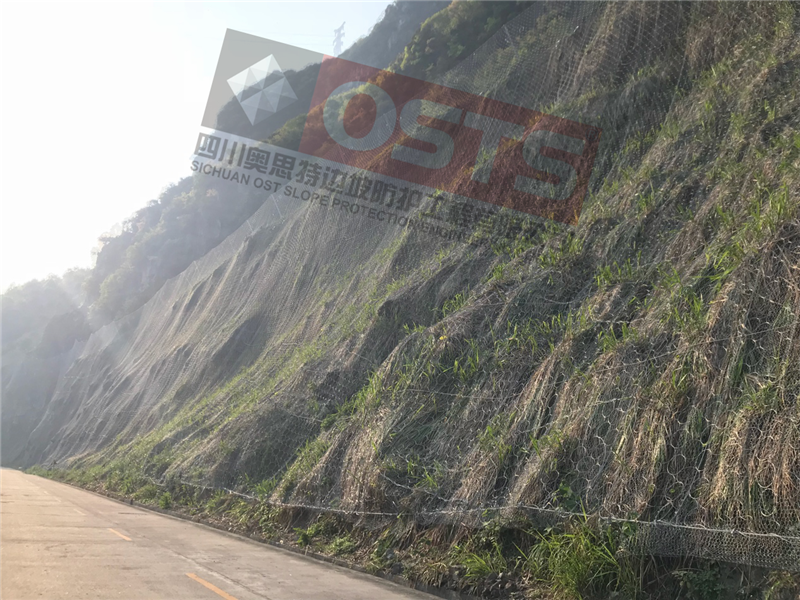 Plants recovering