On 14th June, 2019, a landslide occurred on 131 County Road in Nantou, Taiwan. The landslide volume was about 4.5 cubic meters, weighed 11.25 tons and fell from height of 6.8 meters. The flexible passive protective net designed by OST on the slope intercepted the boulders perfectly and ensured the safety of traffic and people. A new achievement has been made again!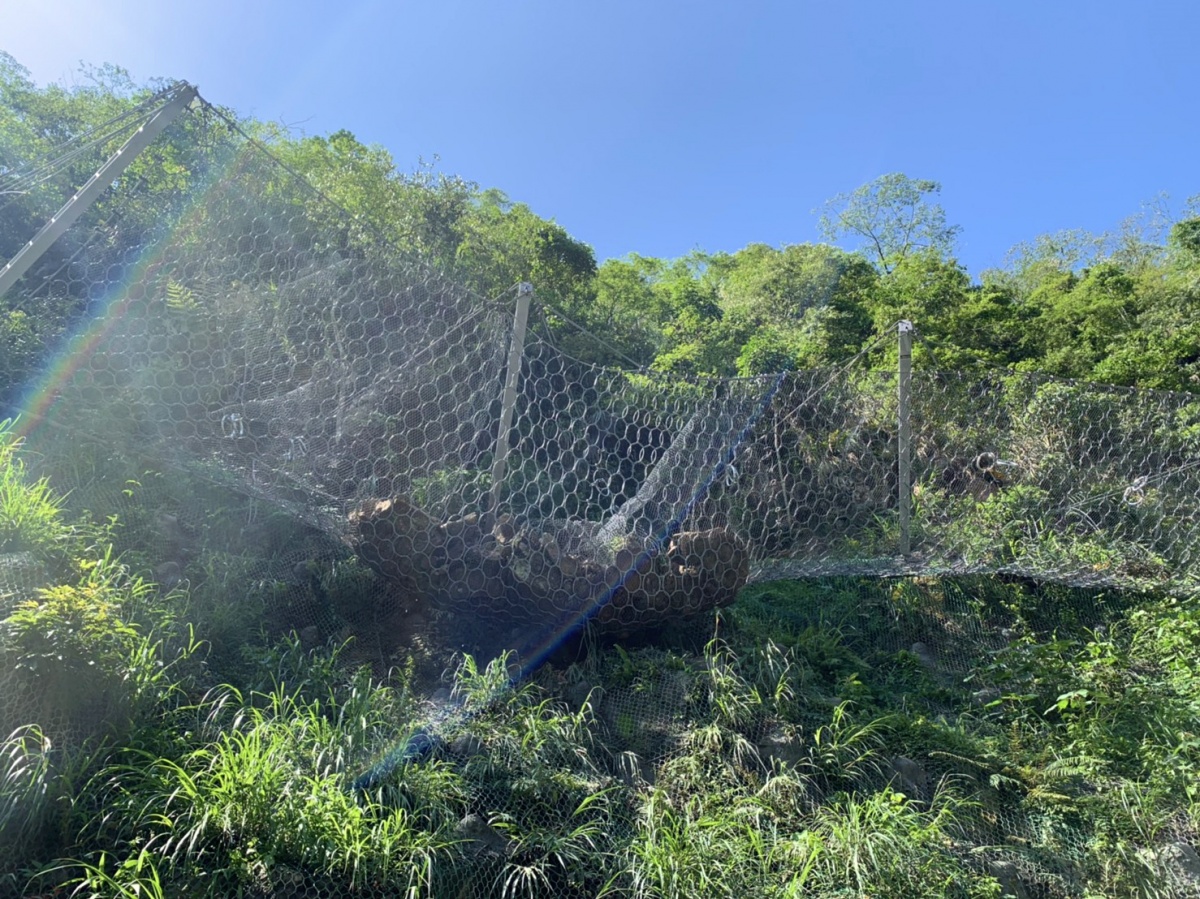 Rock interception Picture 1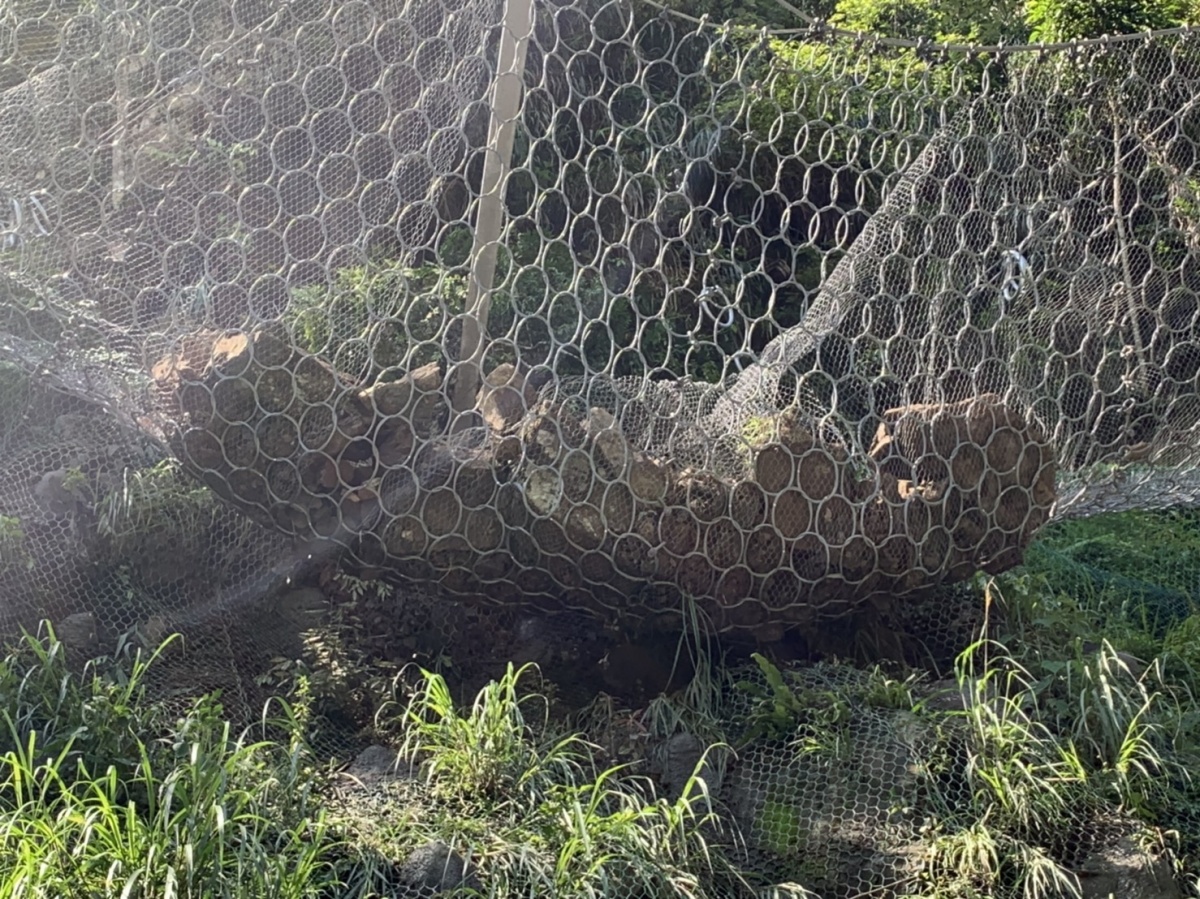 Rock interception picture 2
Report from Nantou News
Causing
In 2017, the slope of No.131 County Road in Nantou County collapsed and had rockfalls. The falling stone hit the driving car, making the driver frighten to crash into the mountain, then accident happened. The slope of this section also had rockfalls before the year of 2017 according to the investigation. Considering complicated geological and topographic conditions, flexible protective network facilities from OST are perfectly used to ensure the safety of pedestrians.
Project overview
The 4K+580-4K+800 section of Nantou 131 county road has elevation of 485-490m, top elevation of 740m and slope relative approximate height difference of 260m. The whole slope is a arc with concave into massif, and the gradient of the slope is 35-65 degrees. The slope is very precipitous, the rock mass of the slope is weathered seriously and part of rock strata is exposed, so cliff is formed. Lithology is grey-brown sandstone, argillaceous sandstone, etc. Rock mass on the surface of slope is highly-weathered, cracks are very obvious and rock mass is highly crashed. Nangang River is beside this road section, which belongs to the subtropical island climate with abundant rainfall and abundant seasonal surface water, while the groundwater is mainly pore and crevice water of bedrock.
Partial slope condition
Safety is the first principle in the design of OST dangerous rockfall protection scheme. The slope collapsing and rockfall protection scheme in 4K+580-4K+800 section of Nantou 131 county road is mainly concerned with preventing the instability of rocks from threatening the safety of cars and pedestrians on the road. For this reason, we should make every effort to select the scheme scientifically, make every effort to be precise in mechanics calculation, ensure enough safety factor in protection ability, and eliminate the hazards of dangerous rockfall to cars and pedestrians on the road. According to investigation in the early stage of road design and data of site condition, basing on safe, economic and engineered factor, and referring to the results of rock fall simulation analysis, a repairable passive protective network with energy level of 2000 kJ is designed to protect this section at the slope height of about 15 meters.
Report of in-situ test of rockfall interception