On July 19, 2022,due to heavy rain, multiple mountains collapsed in Miaofeng Mountain, Mentougou, Beijing. The rockfalls are about 20 cubic meters and about 50 tons, and are successfully intercepted by the OSTS covering drapery system. All rockfalls were successfully guided to the preset rockfall collection area, and did not impact the traffic.
OSTS teams got the news of mountains collapsed in Miaofeng Mountain, Mentougou, Beijing, and arrived in place at the first time to perform the road clearing work.At present, all rockfalls have been cleaned up, and the intercepted part of the mesh has been repaired.It effectively prevented a geological disaster accident that may endanger people's life and property.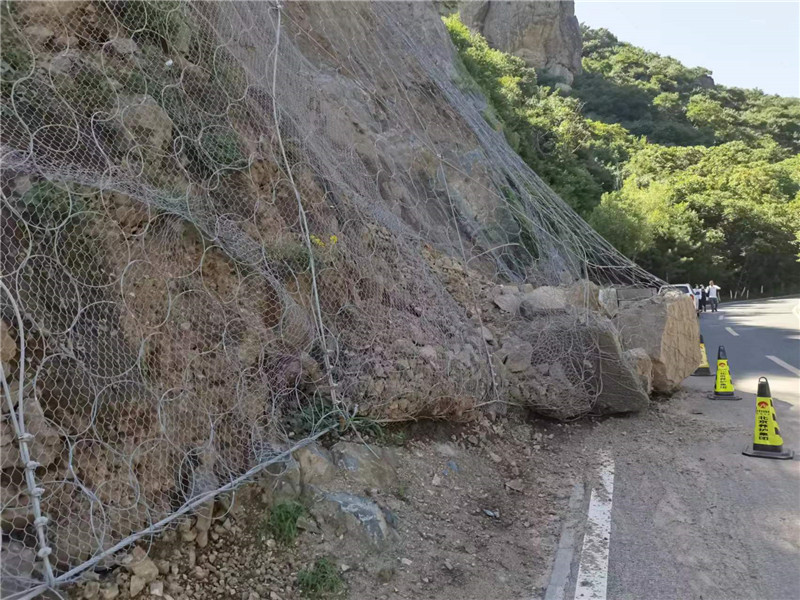 The OSTS covering drapery system installed on the slope of the road adopts a new "guiding" protection concept.After the collapse,the space between the system and the slope can effectively control the trajectory of the rockfall.The rockfall hits the mesh during the rolling process,and the mesh restrains the rockfall bouncing height.The resistance generated during the rolling process continuously reduces the energy of the rockfall, guiding the rockfall to the preset area, and finally successfully stops the rockfall.The rockfall protection effect is significant.At the same time,the main structure of the protection system is intact,it only needs to repair the mesh of the interception part,and the whole system can continue to be used.The "guiding" protection concept of the system increases its service life and reduces the average annual cost of the protection system significantly.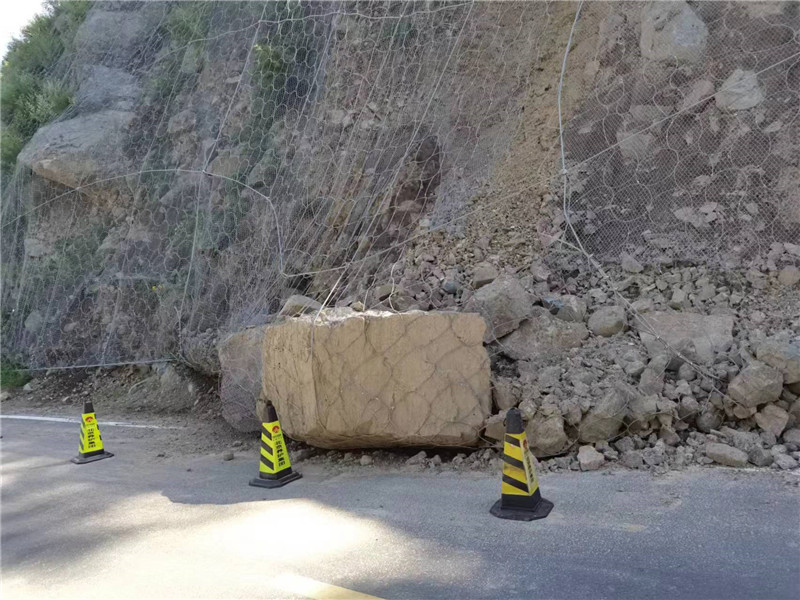 The Mentougou District in Beijing has about 98.5% mountain area. The geological features along the mountain are complex and diverse.There have been a number of landslides and other geological disasters in recent years,all of which have been successfully intercepted by slope protection system manufactured and installed by OSTS.The rockfall interception effect is significant.It minimizes or avoids economic losses caused by geological disasters, and effectively ensures the local road traffic and people's safety.OSTS made a great contribution to local geological hazard prevention and control.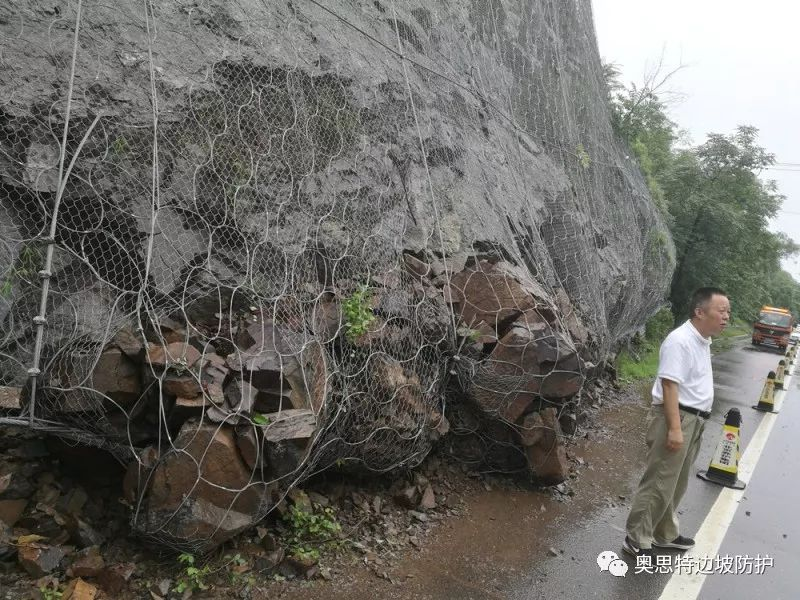 Mentougou Xing Yang line interception effect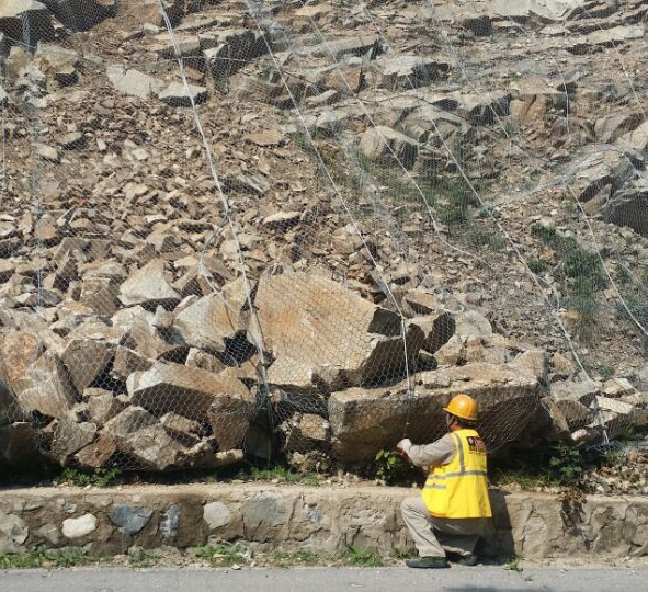 Mentougou Lingshan interception effect
OSTS rockfall protection products have been widely used in road, railway, hydropower and other areas of slope protection projects.When natural disasters such as collapses and landslides occur, our products successfully intercepts rockfalls many times.OSTS rockfall protection products interception effect got "real life" test and its quality was proved by real cases.In the future,we will continuously develop the OSTS quality objective"Pursue quality, Achieve excellence", and guard the safety of people's lives and property.