Sow in spring, reap in autumn
The trumpet for the start of a new journey has already been blown.
OSTS people start the new year work with full passion and work attitude.
OSTS passive protection system successfully intercepted rockfall in the first month of 2022.
On January 27, 2022, Mountain collapse occurred at exit of K392+809 Jugan Tunnel on the Lan Yu Line of Longnan Public Works Section. The OSTS passive protection system successfully intercepted rockfall, ensured the safety of local traffic and people. Once again make new contributions for the railway safety.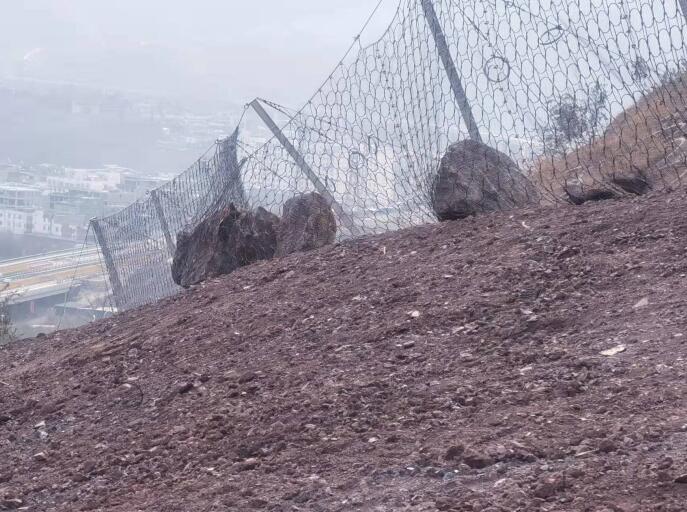 The collapse location is approximately 40 meters above the passive protection system, the total volume is about 15-20 cubic meters, around 40-50t. After the collapse, OSTS passive protection system effectively intercepted rockfall. Energy dissipation device started successfully. The protection system as a whole is in good condition, and it can continue to be used only after cleaning the rockfall in the system.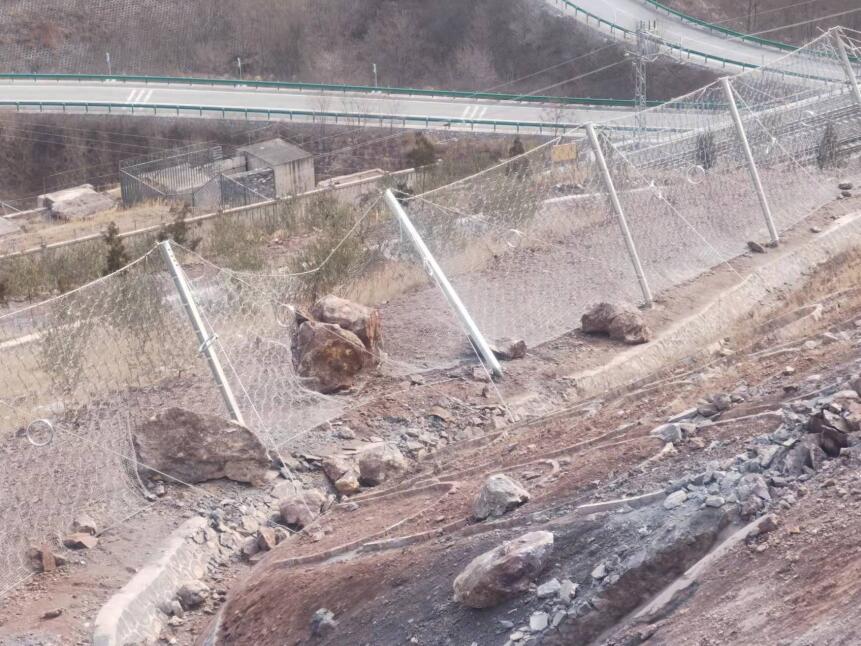 Installed on January 18, 2022, the protection system is OSTS's patented product "Repair-friendly passive protection system", which is mainly used to intercept unstable rocks on the slope, and support the metal protection system through steel post and upper and lower support ropes, set up in the middle and lower part of the mountains that require protection from rockfall. When rockfall impact is intercepted, the ring net absorbs a part of the energy and provides a certain deformation space for the rockfall. At the same time, the energy of the rockfall is dissipated through the energy dissipating components, and the residual energy is absorbed by the system anchoring device, which finally stops the rockfall and effectively intercepts rockfall.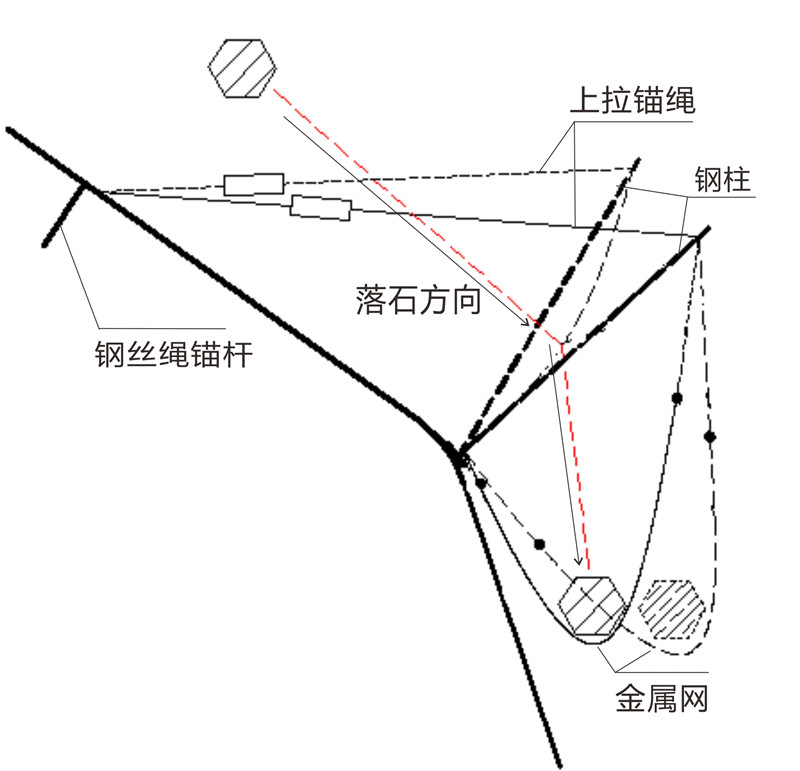 Schematic diagram of passive protection system
As a leader in the slope flexible protection system industry, since the establishment of OSTS, we always adhere to the purpose of "care for life and guard safety", always put "safety protection responsibility" in the first place, strictly control the quality of products and construction. OSTS slope flexible protection system has successfully intercepted rockfalls and collapses for many times, and escorted the traffic safety of roads, railways, bridges and tunnels many times!