Time goes by, the year changes, on the occasion of New Year, on January 5, 2022, OSTS held a 4-day 2021 annual conference with the theme of "New Start, New Journey". All people gather together, review the past, discuss the development, and plan for a bright future.
Reporting
On January 5th, each office conducted a comprehensive report and summary of the work and market situation in 2021. They communicated and exchanged views on the problems of daily management and pointed out the direction on how to improve the problems. It laid a foundation for market development work in 2022.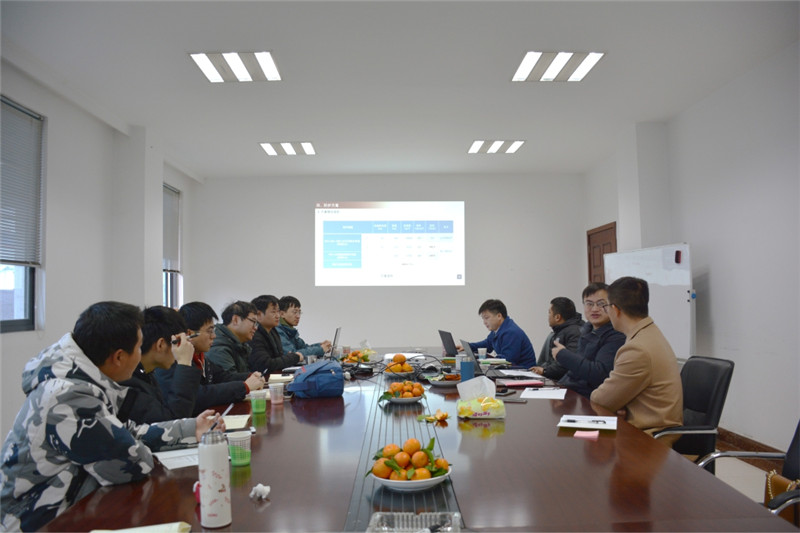 Each department had a 3-day end-of-year training from January 5th to January 7th. The head of each department conducted special training on product expertise, department workflow, product introduction and analysis, and data management, aiming to help staff develop work ideas and improve professional skills and business levels. At the same time, each department and offices had an in-depth exchange and discussion on "work flow, work problems, work methods, work ideas and cross-departmental collaboration", and strive for a new level of work in 2022!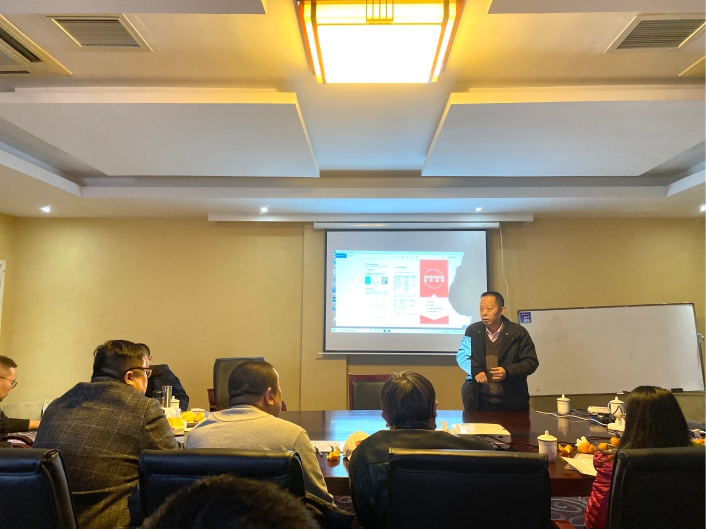 Annual Conference
Step up to a new start, start a new journey. January 8, 2022, OSTS held the 2021 Annual Conference with the theme of "New Start, New Journey".
In the conference, Mr. Yue, General Manager of OSTS, made a summary speech on the work in 2021. He acknowledged the efforts and contributions made by various departments of the company in 2021. 2021 is the year OSTS's new generation of leaders takes over the company, the first year for the implementation of the modern management concept; the first year of the company's fourth five-year plan; and the year for the company's transformation and upgrading.
In 2021, OSTS widely promoted the management of institution, process and digitization, established institution process, optimized performance appraisal system, implemented employee 360 evaluation system, strengthened cost control, established management database, built a collaborative communication platform, set up various special working groups, optimized the organizational structure, and fully realized management upgrades. In the market development segment, in 2021, OSTS was steady and orderly, actively promoted market development in the fields of hydropower, highways, geological disasters, railways, overseas, etc., successfully broke through a number of major projects, achieved historic breakthroughs, and successfully completed the company's overall business goals in 2021.
At the same time, Mr. Yue put forward new requirements for the work in 2022. He spoke: In 2022, OSTS will insist on being market-oriented. In terms of market segments, we will strengthen the original market and focus on the implementation of large projects, continue to expand markets such as hydropower, highways, railways, and geological disasters. In company management, strengthen internal training, cost optimization, employee KPI assessment. Through a series of management methods to effectively combine talent, technology and capital, we will continue to improve our own hard and soft power and strive to achieve our 2022 sales output growth target.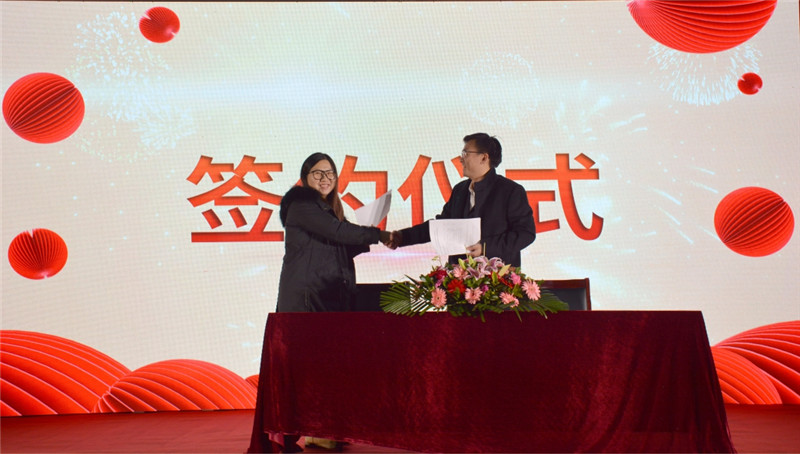 After that, OSTS signed the 2022 objective responsibility letter with each department and office. OSTS requires that all the team in 2022 will be market-oriented. All employees must have a sense of purpose, a sense of responsibility, an overall view and the ability to collaborate. The tasks of each position must be formulated in accordance with the company's annual overall business goals.
In the conference, Mr. Lu Hanchuan, Chairman of OSTS, gave a speech on the theme of "Perseverance". He said that in the early days of OSTS establishment, in order to change the situation that domestic flexible protective net product technology lags behind international standard by 60 years, OSTS chose to take on the burden. In 2009, OSTS was on the road of technological innovation to catch up with international advanced technology. Although we have experienced a lot of difficulties and grievances, OSTS has achieved wonderful "transformations" again and again with its "Perseverance" and hard work.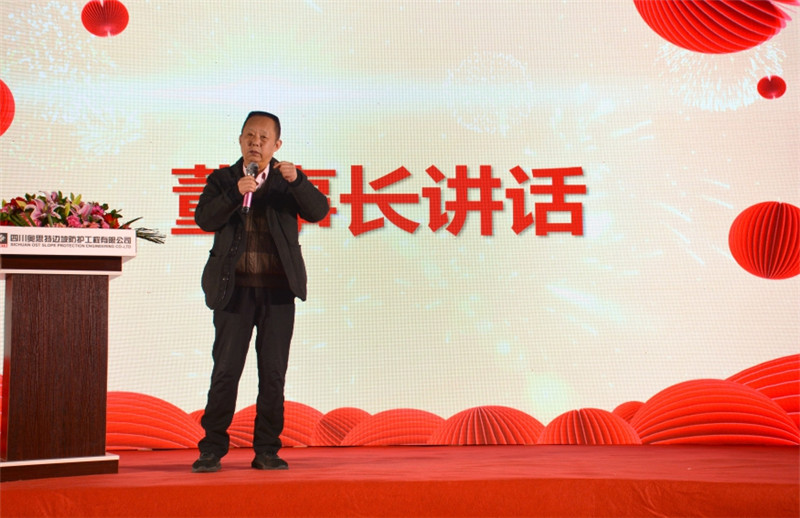 Every employee benefited a lot from Mr. Lu's speech, and it let everyone understand the corporate culture and development history of OSTS.
No pain no gain, OSTS has achieved excellent results in 2021, which cannot be separated from the hard work and dedication of every employee. And OSTS commended the teams and employees with outstanding work performance in 2021, and recognized and encouraged their efforts. They are committed to their jobs and their values in their respective fields.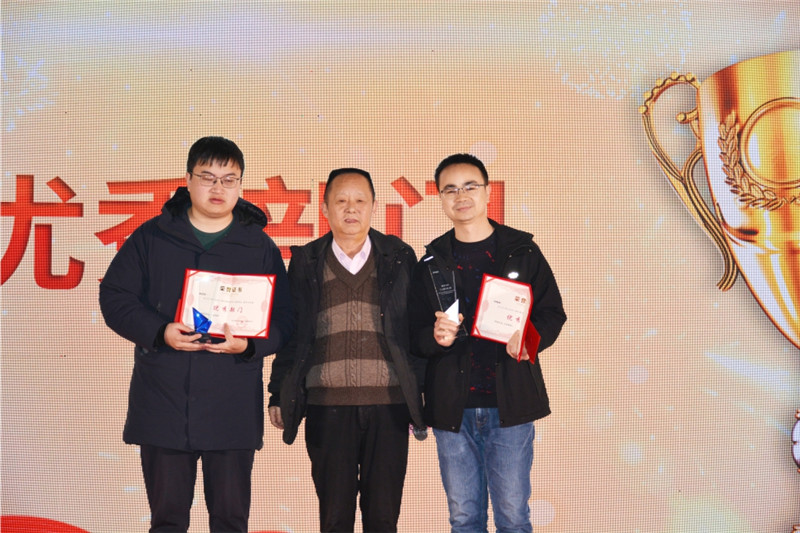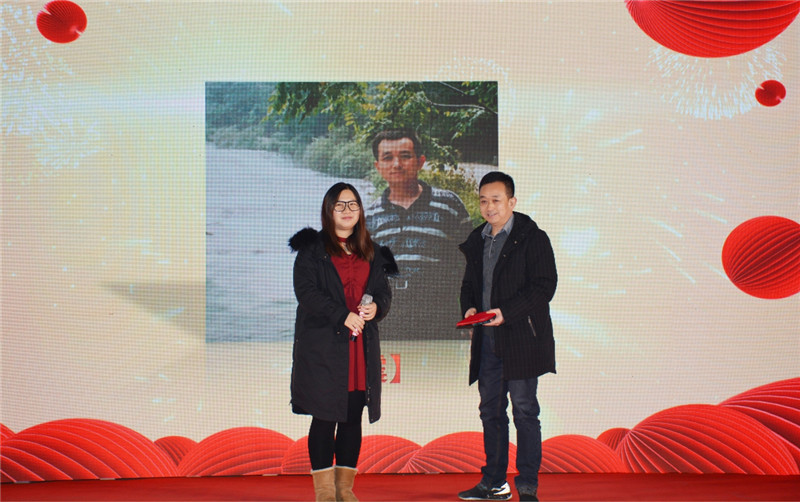 In the final exciting lottery draw, the conference comes to end. The year 2021 is a turning point for OSTS reform, upgrading and breakthrough, it is also a year to build future and draw a blueprint together. In 2022, we will work together, move forward bravely, and create new brilliance! Let us together draw the beautiful blueprint and create a bright future for OSTS!