On October 15-16, 2021, the 2021 Academic Exchange Conference of Guizhou Rock Mechanics and Engineering Society was grandly held in Qianxi County, Bijie City, Guizhou Province. Sichuan OST Slope Protection Engineering Co., Ltd., as a leading company in the slope protection engineering industry, was invited to participate in this conference and made relevant reports.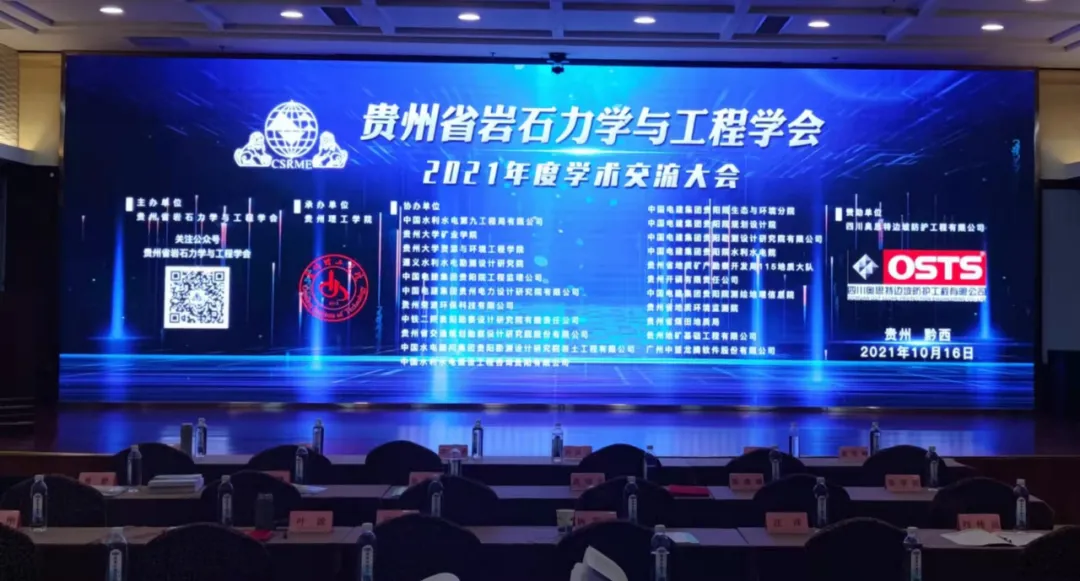 This conference invited industry association leaders, authoritative experts and outstanding enterprise representatives from all over the country, it aims to discuss and communicate around industry hotspot, difficulty, and innovative development, to promote the development of rock mechanics and engineering technology in Guizhou, and is a platform to strengthen academic exchanges and cooperation between rock mechanics and engineering society.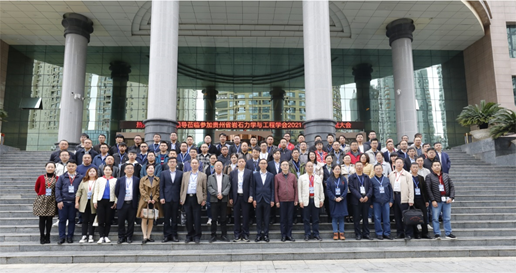 At the meeting, Mr. Yue, the general manager of our company, made a presentation on the topic of "new products and new technologies for high-level geological disaster protection". He made detailed reports on the company's scientific research background, new products, and new technologies.He said, after research in many countries in the world in 2009, profoundly summarized that the domestic slope flexible protection industry was behind the advanced level of international level by nearly 60 years,catching up with international advanced technology was the scientific research background and motivation of OSTS. Therefore, our company has implemented "three major measures"--Establish a test platform, cooperate with Southwest Jiaotong University to establish a R&D center, and establish a professional R&D team, conducted a lot of scientific research on different products. After more than ten years of hard work, it has achieved a breakthrough in slope flexible protection technology, while catching up with the international advanced level.
In the new product section,Mr. Yue started from issues such as the energy level of the flexible protection net for the slope and the large amount of rockfall on the high slope, put forward the new technology using the earth as an energy dissipator - Guiding Protection System, and through the test video display and actual case interpretation, it demonstrates the many advantages of our company's guiding protection system products in slope protection projects. At the same time, he also shared our company's new technology in the slope flexible protection engineering industry. Mr. Yue said that since establishment of OSTS, we always adhere to the purpose of "care for life and guard safety". To ensure the safety of slope protection, we provide comprehensive solutions for geological survey, rockfall analysis, engineering design, construction and installation. Through the use of geological survey technology, such as big data analysis, a large number of experimental analysis, 3D simulation modeling analysis, etc. Establish a complete and safe slope protection project, we committed to providing global customers with a higher standard, higher quality and better service overall solution for slope protection.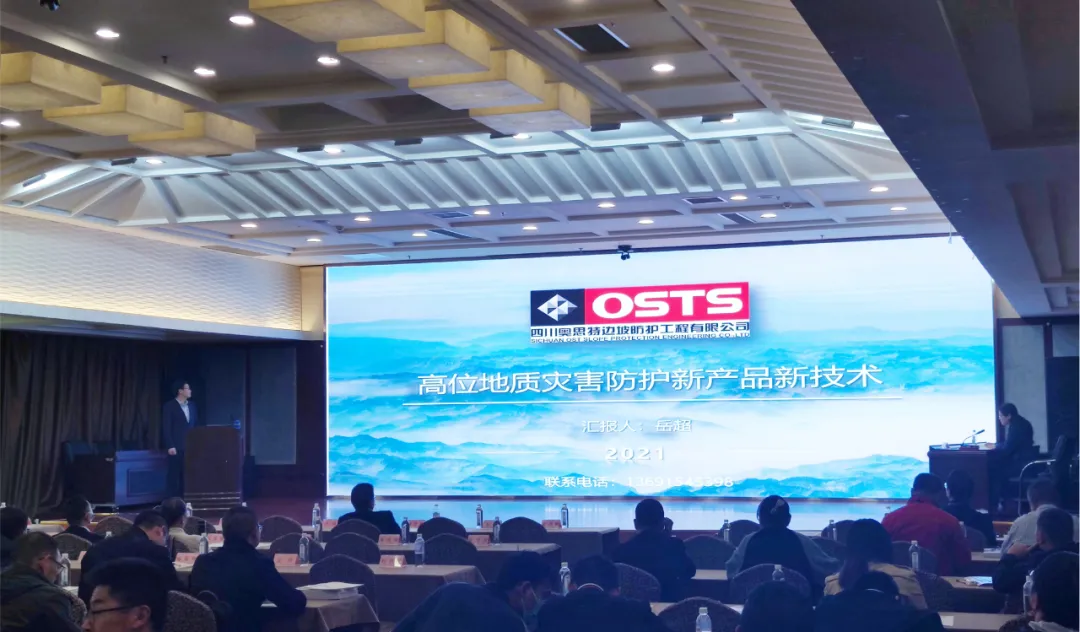 OSTS has been actively participating in industry-related technical exchange conferences, through technical exchange and results display, OSTS played an important role in promoting slope protection, disaster management, and industry development.