Recently, there has been continuously heavy rain with rainfall of more than 300 mm in Youyang County, Chongqing. On June 13, the mountain on the right side of k399 + 100 of Youyang section of Chongqing Huaihua Railway collapsed in a large area, causing landslide and debris flow. After receiving the call for help, China Railway 23rd Bureau carried out emergency rescue and timely eliminated the danger.
On this place, the flexible protective net produced, deigned and constructed by Sichuan OST Slope Protection Engineering Co., Ltd. has firmly "caught" the landslide and debris flow of more than 1000 cubic meters which got rescue crew more valuable time.
Onsite video
On the upper right slope of the railway line, a large area of landslide is caused by rain wash, and mud and small stones inclined down. But they were timely "caught" by OST's passive protection net at a distance of about 20 meters from the railway line.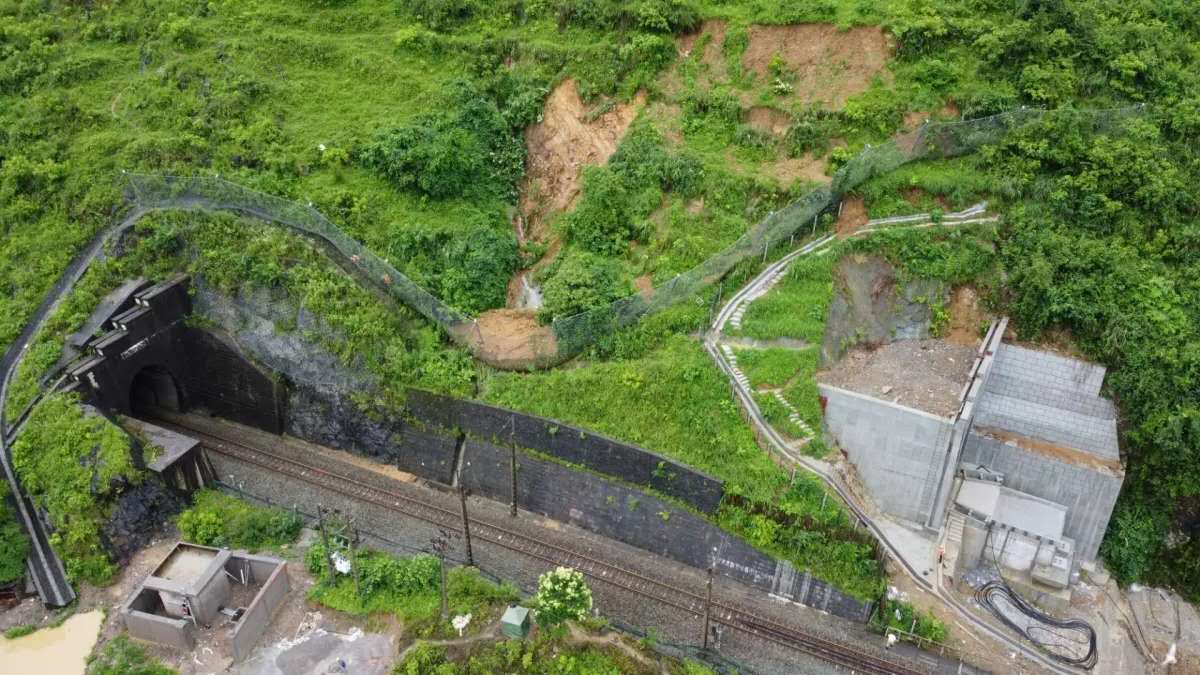 "Thanks to the protective network, we have gained the time for emergency rescue. Otherwise, it would be very troublesome if the landslides of 1000 cubic meters flowed into the railway line", The scene rescue personnel of China Railway 23rd Bureau sighed.
At 10:00 AM on June 15, the line resumed normal operation.
The responsibility of safety is weightier than Mount Tai(Mount Tai is well known for its spectacular, grandness, elevation, width, steadiness and massiness in China). For 12 years, OST have been conscientiously adhering to do slope protecting, meticulous in shouldering the people's safety and always take people's safety as our . At the crucial moment, OST has made great efforts to explain to the country and the people that "life is expensive but the price of safety is higher"!
One net is carrying OST's social responsibility of guarding safety, interpreting OST's oath of caring for life and blooming infinite glory of OST's high-quality project!