As the coronavirus continues to rage all over the world, some countries and regions faces an acute shortage of epidemic prevention materials. Up to now, Italy is seriously affected by the coronavirus in Europe. Virus knows no national borders, and the epidemic distinguishes no races. OST positively responds to the call of Chinese government to do our best to support other countries. OST gets in touch with Italian and Swiss peer companies and universities in no time and prepare to support with practical action.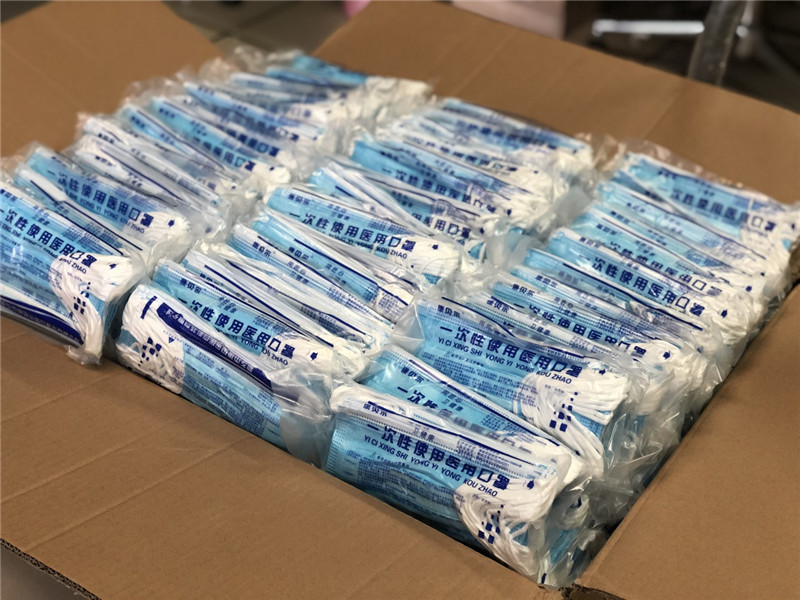 Recently, OST donates 6000 pieces of surgical face masks to Maccaferri Italia, The University of Bologna and Geobrugg Switzerland. They all have great achievements in slope protection industry. We are facilitators of slope protection industry; We are competitors in market business; But we are allies to fight together in the face of COVID19. The donation is a relay of love. OST is willing to stand firmly together with peer enterprises to fight against the virus. These materials will travel thousands of miles across the ocean and be sent to Italy and Switzerland with OST's love and blessing. OST will practice boundless love with true kindness.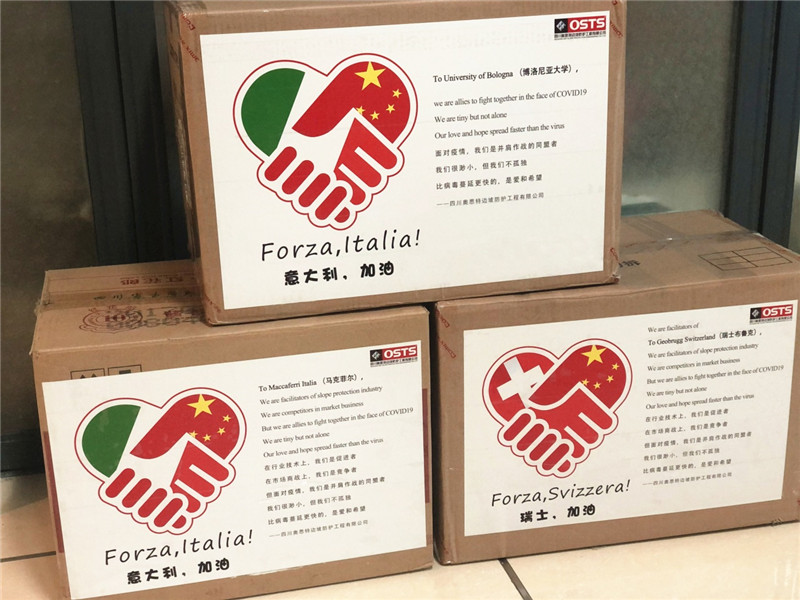 Few words are written in both Chinese and English on every box which conveys best wishes from OST. Maccaferri Italia, The University of Bologna and Geobrugg Switzerland expressed their gratitude to OST and felt Chinese people's good friendship from OST's timely support.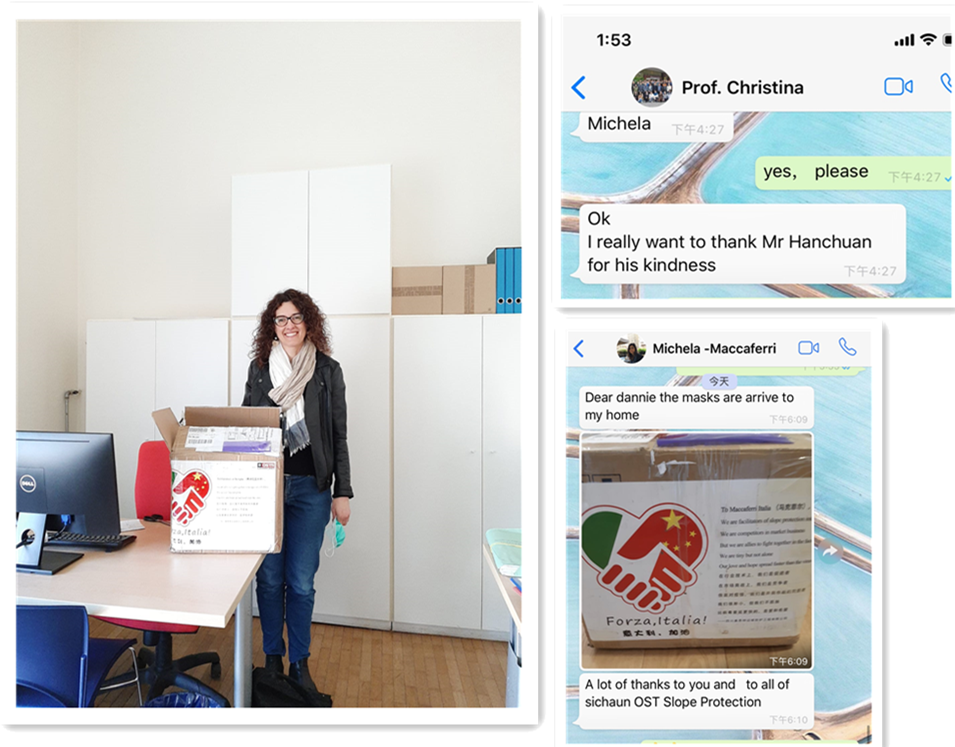 At the same time, OST is sending surgical face masks to OST Indian Branch! We are a community with shared future in face of the virus and we believe that we can overcome the coronavirus epidemic by our joint efforts!