During 18th to 22nd November,2019, Cristina Gentilini from University of Bologna(Italy) launched academic exchanges in the fields related to slope protection structure. OST was honored to be invited to participate this meeting to deeply communicate and exchange thoughts.
Professor Cristina Gentilini got Ph.D. in Structural Mechanics from University of Bologna(Italy) in 2005. She has worked as assistant Professor, associate professor and representative of international relations in Bologna University. She worked as visiting scholar in Florida Atlantic University - USA during 2003 and 2004, and she visited Cambridge University - UK as a Visiting Professor in 2008. Her major research fields include rockfall protection barriers system, structural analysis of functionally graded materials, renovation of masonry structure and durability of building materials. Prof. Cristina Gentilini is member of editorial board of multiple journals and currently holding the post of associate editor of Academic journals, International Jourmal of Civil and Structural Engineering. She held the post of co-chairman of MuRiCo5 international meeting in Ravenna, Italy in 2014. She has published more than 50 SCI journal papers, 30 conference papers, 20 academic reports and speeches at various international conferences. In recent years, Prof. Cristina Gentilini won lots of Italian academic awards such as "Ing. Carlo Felice Iodi". "Ing.Pietro Puglioli" and "Consorzio Spinner", furthermore, she won Marco Polo Awards several times which promote international academic and cultural communication.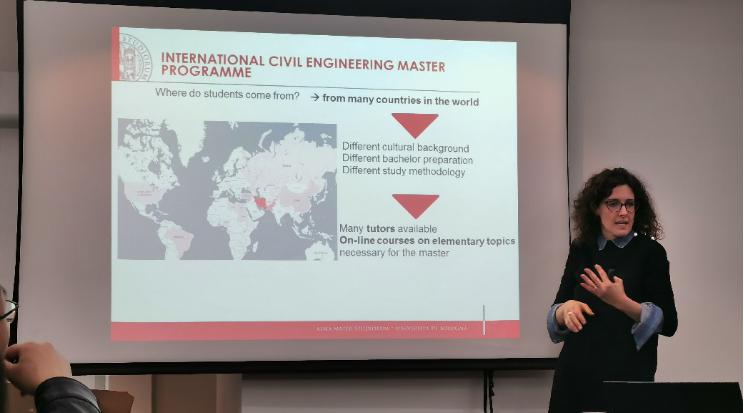 On 19th, November, Prof. Cristina Gentilini made a special lecture, Physical and Numerical Modeling of Falling Rock Protection Barriers in Southwest Jiaotong University. Prof. Zhao Shichun, Dean of Designing and Research Institute in Southwest Jiaotong University; Yu Zhixiang, director of Construction Engineering Department, School of Civil Engineering; Lu Hanchuan, Chairman of Sichuan OST Slope Protection Engineering Co. Ltd. attended this conference. Cristina Gentilini introduced her team's research result and current situation about general research situation, system composition, full-scale test, numerical modeling of passive protection net in the filed of flexible protection structure in Europe. Her lecture aroused scholars' strong interest and heat discussion on the spot. After the speech, staff from OST actively raised questions and participated in discussions. They learned a lot from by asking questions and participating in-depth academic discussions with Professor Cristina Gentilini.
In the afternoon, Prof. Cristina Gentilini visited OST workshop and rockfall impact testing platform. Professor viewed ongoing successful impact test on buffer cushion material of flexible shed tunnel. Professor was very interested in this test and asked about general situation, staff of the Ministry of science and technology from OST and teacher from Southwest Jiaotong University patiently answered professor's questions.Then Prof. Cristina Gentilini watched complete test process of the 1500KN net outer side bursting and inner side stretching. Professor Cristina Gentilini affirmed and admired the systematicness and professionalism of the test equipment and test site. At the same time, OST's achievements and influence in the field of slope safety are highly recognized by her.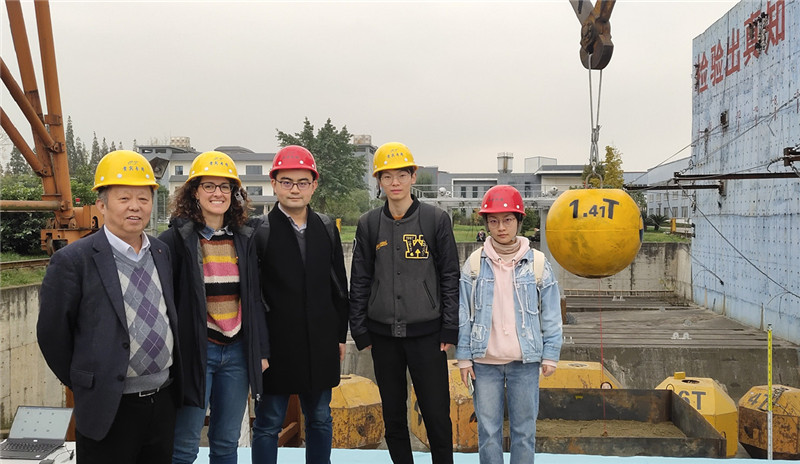 Chairman Lu accompanied Prof. Cristina Gentilini visiting test site.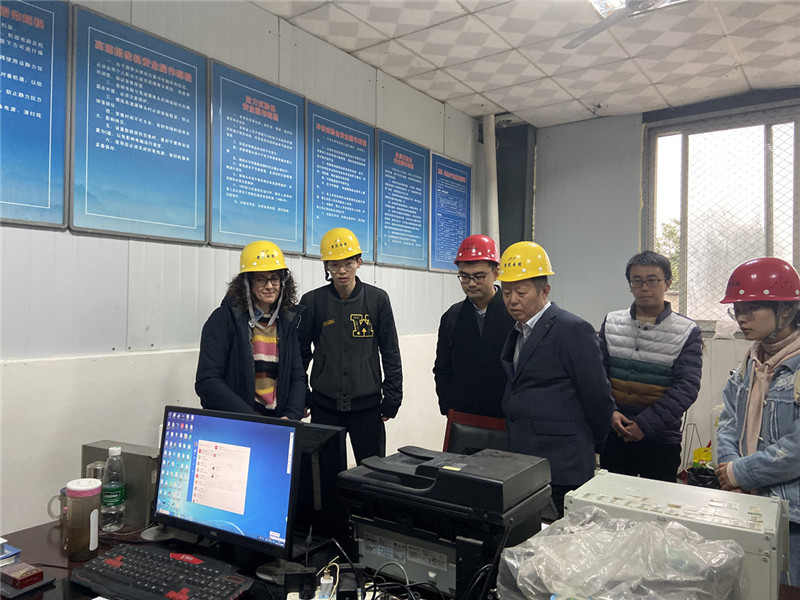 Chairman Lu accompanied Prof. Cristina Gentilini visiting test site.
Chairman Lu accompanied Prof. Cristina Gentilini visiting test site.

This academic exchange aims at strengthening scholars' academic exchange and deep communication of teaching and research result. It promoted academic prosperity and industry-university transformation and facilitated extensive use of slope protection and new technology in geologic hazards control. At the same time, this academic exchange has better helped OST to promote the exploration and application of the new flexible protection system, which is conducive to further heighten the comprehensive treating technology.